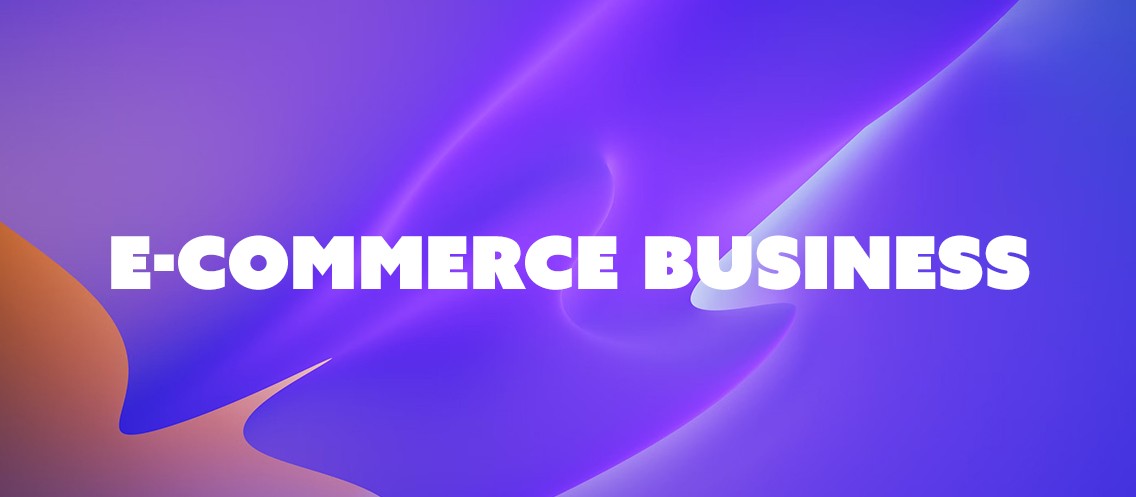 Launching Your E-Commerce Business in Six Weeks: A Step-by-Step Guide
Gil Perez, co-founder of BRADIENT, is a seasoned professional with a wealth of knowledge in design, SEO, development, and online marketing. With a deep understanding of these fields, he has been delivering successful projects and innovative solutions for years, always striving for excellence and delivering outstanding results for his clients.
The shift towards online shopping by all generations is a permanent change in consumer behavior. Fortunately, it is now easier than ever to create an online-first business that also has a presence in other channels.
In the current digital age, it is essential for businesses to prioritize e-commerce in order to succeed and meet the needs of digitally-native and digitally-adapted consumers.
Step One: Evaluate Perform a Diagnostic
The initial step in this process is to quickly assess your current business through a diagnostic. Evaluate the competitive landscape, inventory, and assets to determine the resources and tools needed to create a digital-first business. Here are some recommendations for this phase:
The First Step: Diagnosing Your E-Commerce Business
To get started, it is important to conduct a thorough assessment of your current business, including evaluating the competitive landscape, inventory, and assets. This will help you determine the resources and tools you need to create a successful digital-first business. During this phase, here are some recommendations to follow:
Retail Storefront
Evaluate your current digital assets, online platforms, and potential partners for your e-commerce store. Review key metrics and KPIs and compare them to those of your competitors and peers. Determine the customer journey, user interface, and strong brand guidelines for your online storefront. If your current system does not support essential widgets and add-ons, consider upgrading your platform for future growth and modular improvements.
Supply chain and Inventory
Examine your supply chain, analytics, and customer service capabilities and compare them to industry standards. Evaluate your fulfillment operations and warehouse management to determine if they have the capacity to handle growth. Determine if you need a third-party logistics (3PL) partner by estimating your demand levels.
Digital Marketing and Customer satisfaction
Examine your back office, gather and evaluate analytics, and assess funding for customer acquisition. Create a media plan to attract new customers and increase awareness among current customers. As you work through these tasks, assign specific tasks with clear goals, deadlines, and expectations to increase efficiency and achieve optimal results.
Step Two: Embrace a Fast-Paced Approach
Throughout the process, it is essential to work quickly to create your MVP. By following these steps, you can be highly effective:
Emphasize on Speed
Your team will work in an agile environment where they use analytics tools and measurable KPIs to test, learn, and improve. They will learn quickly and may even take on new responsibilities as the company shifts from in-store to online customer service.
Identifying Workstream Ownership
This includes:
Technology and design for creating the online storefront
Logistics for fulfillment, warehouse management, and scaling
Planning for digital-first marketing"
Continuous Improvement Through Testing, Learning, and Iteration
Build your e-commerce platform by working with newly available tools, infrastructure, and partners. Use analytics and measurable KPIs to continuously improve and funnel growth and customer acquisition.
Step Three: Establishing a Complete E-Commerce Business
In step three, you will optimize your e-commerce business by setting up your digital storefront and outsourcing inventory management, warehousing, and fulfillment to a third-party logistics (3PL) provider. This can help reduce costs and automate the process. During this phase, focus on key geographic regions and a limited number of SKUs as you make the transition. Here are some things to consider:
Selecting an E-Commerce Platform
eCommerce platforms, such as Shopify, are easy to launch, operate, and maintain, even for those with limited technical knowledge. By selecting the right platform, you can prioritize your business, reduce costs, enhance the customer experience, and differentiate yourself from competitors.
Digital marketplaces
Expanding to online marketplaces like Amazon, Walmart, Target, eBay, Etsy and establishing vendor partnerships can play a vital role in boosting sales for digital commerce offerings with a built-in audience and demand.
Third-party Logistics (3PL) Provider
Third-party logistics (3PL) services offer pick, pack, and ship capabilities and can easily connect storefronts to marketplaces for a wide range of products sold online.
Third-party logistics (3PL) providers offer a range of services that can streamline and optimize your e-commerce business. These services often include pick, pack, and ship capabilities, allowing you to focus on other aspects of your business. Additionally, 3PL providers can help you seamlessly connect your storefronts to online marketplaces, enabling you to reach a wider audience and sell a diverse range of products. By outsourcing these tasks to a 3PL provider, you can save time and resources, allowing you to focus on growing your business and providing a high-quality customer experience.
Lead Generation and Customer Acquisition
Paid media is an important factor in the success of an online-first business. With online transactions, you have access to valuable insights into customer behaviors, allowing you to reach them where they are. By using paid media and ad platforms, you can maximize the value of your advertising spend through tools such as Google Product Listing Ads (PLAs) and Local Inventory Ads (LIAs). These tools allow you to target specific audiences and effectively reach potential customers, ultimately driving revenue and business growth.
Product Information Management
Tracking online activity allows you to gain valuable insights into your company's most popular products and services. Product Information Management (PIM) systems can store detailed descriptions, datasheets, images, videos, and other data, making it easy to distribute this information across various digital channels. In every step of the value chain, there are e-commerce solutions, digital marketing platforms, backend tools, and fully integrated solutions that allow direct-to-consumer (D2C) brands to control the customer journey from start to finish.
Step Four: Streamline and optimize
Data on key performance indicators (KPIs) will provide valuable insights to help you identify the most effective long-term solutions. You will quickly be able to see where to cut costs and allocate advertising budget in a way that maximizes profitability, while also improving customer satisfaction and increasing brand visibility.
When operating across a digital storefront, online marketplaces, and digital retailers, scaling your solutions may involve the following elements:
Creating an Efficient Customer Acquisition Funnel (CAC vs. LTV)
To create an efficient customer acquisition funnel, you will need to:
Determine your target audience: Identify who your ideal customers are and where they can be found. This will help you focus your efforts and resources on the most relevant channels and tactics.
Develop a clear value proposition: Clearly communicate the benefits of your product or service and how it solves a problem or meets a need for your target audience.
Create a compelling call to action: Encourage potential customers to take the next step, whether it's signing up for a newsletter, filling out a form, or making a purchase.
Optimize your landing pages: Make sure your landing pages are well-designed, easy to navigate, and optimized for conversions.
Track and analyze your results: Use analytics tools to measure the effectiveness of your efforts and make adjustments as needed.
Calculate your customer acquisition cost (CAC) and lifetime value (LTV): These metrics will help you understand the cost and potential value of acquiring a customer. By comparing CAC to LTV, you can determine if your acquisition efforts are paying off in the long run.
By following these steps, you can create a customer acquisition funnel that is efficient and helps you acquire new customers effectively.
Exploring New Customer Acquisition Channels
Expand your presence on online marketplaces through paid media, or explore other options such as selling on Amazon. Consider larger marketplaces like Walmart, Target, eBay, and Etsy that already have established audiences for your products. Conduct market research to identify relevant retailer websites and offer products that may not be available in their physical stores. By diversifying your customer acquisition channels, you can reach a wider audience and increase sales.
Improve your eCommerce Conversion
Some strategies you can use to improve your eCommerce conversion rate:
Optimize your website for mobile: More and more people are shopping on their phones, so it's important to make sure your website is mobile-friendly. This includes having a responsive design, easy-to-use navigation, and fast loading times.
Make the checkout process easy: The easier it is for customers to complete a purchase, the more likely they are to follow through. Consider offering multiple payment options, clearly displaying the total cost, and minimizing the number of steps required to complete the checkout process.
Use high-quality product images and descriptions: Customers want to see what they're buying, so make sure you use clear, detailed product images and provide thorough product descriptions.
Offer free shipping: Free shipping can be a powerful incentive for customers to complete a purchase. Consider offering free shipping for orders above a certain threshold, or consider offering free returns to help reduce risk for customers.
Use social proof: Customer reviews and ratings can help build trust and credibility, leading to higher conversion rates. Encourage customers to leave reviews and prominently display them on your website.
Use A/B testing: A/B testing allows you to compare different versions of your website or landing pages to see which performs better. This can help you identify what works and what doesn't, allowing you to optimize your website for higher conversion rates.
By implementing these strategies, you can improve your ecommerce conversion rate and drive.
Technology Platform
If you previously decided not to use a third-party logistics (3PL) provider, now is the time to reconsider and connect a 3PL with your internal distribution center, the marketplace, and other systems. Use software that can integrate with enterprise resource planning (ERP) programs to manage daily business operations.
For businesses that serve other businesses or need a password-protected storefront, functionality will need to be developed to provide these options. This may include using Product Information Management (PIM) and Digital Asset Management (DAM) tools to store product listing details."
By following these steps, you can launch your e-commerce business quickly and efficiently. With the right partner, you can complete this process in as little as 6-8 weeks, resulting in significant long-term value. While there may be many steps involved, the availability of digital tools and resources to help businesses develop and launch a world-class digital-first business has never been easier.
Additional Resources
You can visit Web Design and eCommerce Journals for more useful articles on Launching your new eCommerce business.
Take the first step to achieving your goals
Fill out the form below and we will contact you shortly.
BRADIENT
555 West 5th Street, 35th Floor
Los Angeles
,
 CA
 90013
Tel:
(844) 454-4218