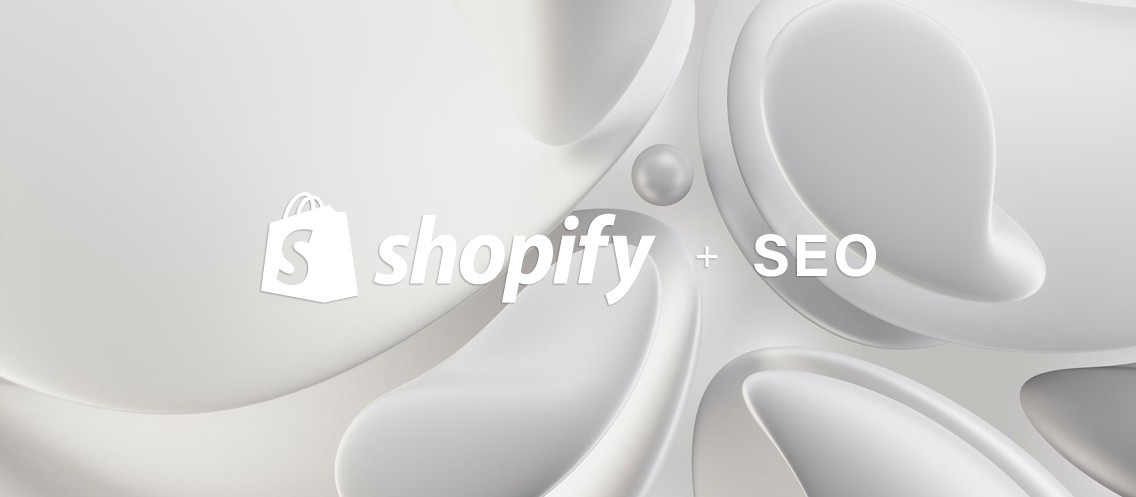 Shopify SEO eCommerce Checklist
Gil Perez, co-founder of BRADIENT, is a seasoned professional with a wealth of knowledge in design, SEO, development, and online marketing. With a deep understanding of these fields, he has been delivering successful projects and innovative solutions for years, always striving for excellence and delivering outstanding results for his clients.
We created a Shopify SEO checklist for your eCommerce online store. The tips provided are recommendations from multiple SEO experts and SEO Specialist in the Los Angeles area. This list will focus mainly on Shopify SEO but most of the recommendations can also be applied to any other custom eCommerce website.
The guide covers various topics on Technical SEO, On-page SEO and Off-page SEO. We also cover Schema.org (Schema Markup) structured data techniques, Site Architecture and Performance optimization on both mobile and Desktop.Shopify SEO checklist that includes recommendations from SEO experts and specialists in Los Angeles. The checklist covers various topics related to technical SEO, on-page SEO, and off-page SEO, as well as schema markup, site architecture, and performance optimization for both mobile and desktop devices. The recommendations can be applied to any custom eCommerce website.
Make sure to come back, we will be updating this list with more SEO tips.
Technical SEO (Technical Optimization)
Performance optimization

Mobile / Desktop

Optimizations on page load by Properly sizing images
Optimize code, scripts and plugins on site
Eliminate render-blocking resources
Configure animated content (GIFs) to use video formats to reduce large GIFs files
Analyze and Optimize unused CSS
Minify CSS
Minify JavaScript
Minify HTML
Defer parsing of JavaScript
Reduce external and inline Javascript scripts by combining them into one
Properly resize and optimize images to improve the performance on mobile
Defer offscreen images
Optimize WebFonts loading time
Reduce payloads on assets
Avoid bad requests - fix broken image links that return 404 responses.
Remove popup-modal on mobile, change load time

Site Architecture

Robots.txt Optimizations

Identify and Analyze pages on your site that don't need to be indexed. Update robots.txt file in your site architecture to include adding directions for the unwanted or duplicate pages to be skipped by the Googlebot crawler

HTTPS / SSL

Run server assessment scan on website.
Identify any pages with missing https

Sitemap

Optimize website's sitemap structure for both sitemap.xml and HTML sitemap page
Submit and tracked generated sitemaps to Google Search Console

Preferred domain verification

http, https, non-www and www domains

Optimize URL Structure

Shortened URLs
Add target keywords on URLs

Canonical URLs rel=canonical to improve duplication of content on Googles SERP
Replace interactive buttons for accessibility
Optimize keyword name on ALT images attributes
Internal Links <a href> text keyword optimization
HTML [lang] element language attribute tag
Include apple-touch-icon tags
Update internal library third-party scripts
Improve Security recommendations for rel="noopener" and rel="noreferrer" on external Links
Include Document Meta Description on homepage

Site breadcrumbs links and Schema Markup optimization

parameters: itemListElement, name, item, type and position

In-depth keyword research

Research keywords to find the most relevant keywords for your site
Narrow down keywords list based on the insights on how often relevant words are being searched
Target key searches

Add Internal links

Blogs Articles, Category links, related posts links

Product Schema Markup

parameters: url, image, name, description, price, availability, reviews, brand and aggregateRating

Video Schema Markup

parameters: name, description, thumbURL, duration and uploadDate

Article (blog) optimization Schema Markup

parameters: headline, dataPublished, dateModified, author (name), publisher (organization) and description

Corporate Contact Schema Markup

parameters: organization name, url, contact (address, telephone), logo

Navigation Schema Markup
On-page SEO
Product Schema Tags
Title Tags Keywords Research
Meta Description Keywords Research
H1, H2 and H3 tags configuration on site
Content optimization structured (Blog)

Ensuring keywords are used properly (in the title, first paragraph, etc.)
Optimize keyword ratio
Internal linking (related)
NoFollow linking

Building natural backlinks (internal)
Image Alt Tags and Title Description
Mobile-First Indexing
404 redirects
Off-page SEO
Backlinks

Identify the amount and quality of other websites linking back to the site, update title tag on all current backlinks.

Influencer Outreach

Reach out influencers in your industry to request backlinks

Social Media Engagement
Publish page articles on online publishing platforms
Implement ASAP:
Page Title
Meta Description
Alternative text
content (product descriptions, blogs)
JSON-LD ( structured data )
No broken pages

broken 404 pages are consider broken to Google bots so make sure to fix them
404 errors are important for search ranking

Submit your sitemap

HTML sitemaps does not help with SEO

Compress your images

https://kraken.io/, for compression of photos

Reduce the load time on any popups on your site
Take the first step to achieving your goals
Fill out the form below and we will contact you shortly.