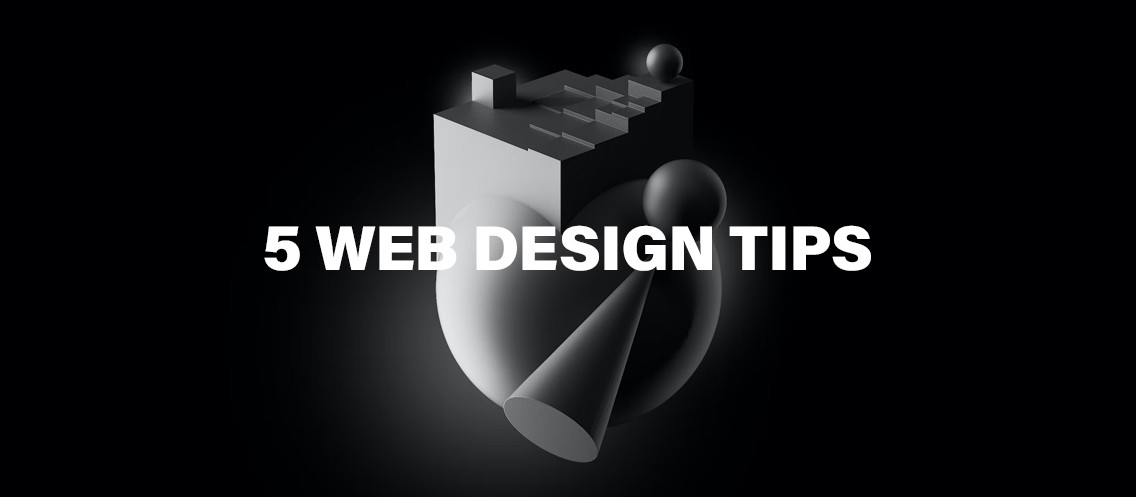 5 Proven Web Design Tips for a Stunning and High-Performing Website
Gil Perez, co-founder of BRADIENT, is a seasoned professional with a wealth of knowledge in design, SEO, development, and online marketing. With a deep understanding of these fields, he has been delivering successful projects and innovative solutions for years, always striving for excellence and delivering outstanding results for his clients.
Web design is an essential aspect of creating an online presence for your business. A well-designed website can help you establish credibility, attract customers, and increase conversions. However, with so many design elements to consider, it can be difficult to know where to start. In this article, we will be discussing five key web design tips that can help you create an outstanding website that stands out from the competition.
Keep it simple
Make it responsive
Easily readable content
Optimize for search engines
Make it easy to contact you
1. Keep it simple
A clean and uncluttered design is essential for a website that is easy to navigate and visually pleasing. Avoid using too many colors, fonts, and images, as this can make the site look cluttered and overwhelming. Instead, opt for a simple color palette and a limited number of fonts to create a cohesive web design and polished look.
For example your website's homepage should clearly convey its main message quickly and effectively. People tend to scan and scan for key information on a website instead of reading every word. Therefore, it is more effective to use emotional appeal rather than a large amount of text to convey the message.
2. Make it responsive
In today's digital age, it's important to ensure that your website design is accessible on all devices. Responsive design allows your site to automatically adapt to different screen sizes, ensuring that it looks great on desktop computers, laptops, tablets, and smartphones.
Visitors to your website should have a seamless experience, regardless of the device they are using. Simulate the user experience by thoroughly testing the mobile version of your responsive website. Review every page, user action, and button to ensure that they function correctly.
3. Easily readable content
Readability refers to how easily people can understand the text on a website. High readability makes it easy for users to quickly scan and understand the content, making it effortless to take in the information.
Achieving website readability is important to make it easy for users to understand the text on a website. To do this, it is important to have sufficient contrast between text and background, use large letter sizes, choose appropriate type of fonts, limit the number of fonts used, and utilize text themes to establish a clear hierarchy. These techniques will help ensure that readers are able to easily scan and understand the content on the website.
4. Optimize for search engines
Search engine optimization (SEO) is crucial for ensuring that your website can be easily found by potential customers. Optimize your site's content and structure to improve its visibility in search engine results pages (SERPs). Make sure to read our "Shopify SEO checklist for your eCommerce online store" for more information on how to achieve optimal web design SEO.
Another important aspect of SEO is building backlinks to your website. Backlinks are links from other websites that point to your website. The more high-quality backlinks you have pointing to your site, the higher your website will rank in search engine results pages. There are a few ways to acquire backlinks such as creating valuable and shareable content, reaching out to other websites and asking them to link to your site, and participating in online communities and forums related to your niche. Keep in mind that, not all backlinks are created equal, and it's important to focus on acquiring high-quality, relevant backlinks from authoritative sites as they carry more weight than low-quality links.
5. Make it easy to contact you
A clear and prominent contact information is a must for any website. Make it easy for visitors to find your email address, phone number, and physical address, and consider adding a contact form to your site for even more convenience.
Another great way to provide contact information on your website is to include a live chat feature. This allows visitors to quickly and easily reach out to your business with any questions or concerns they may have. It also allows for real-time communication, making it a great option for those who prefer instant gratification. Additionally, including a map or directions to your physical location can be very helpful for visitors who may be new to the area or have trouble finding your location.
A well-designed website is crucial for building your brand and reaching your target audience. By following the tips outlined in this web design tip article, you can create a website that is simple, responsive, visually appealing, and easy to navigate. Additionally, by optimizing for search engines, using high-quality images and videos, and making it easy for visitors to contact you, you can improve the overall performance of your website and increase conversions. Remember, a great website is not only about how it looks, but also how it works, so make sure to strike a balance between design and functionality.
Additional Resources
You can visit The Web Design Los Angeles Journals for more useful articles on Web Design tips for your business.
Take the first step to achieving your goals
Fill out the form below and we will contact you shortly.
BRADIENT
555 West 5th Street, 35th Floor
Los Angeles
,
 CA
 90013
Tel:
(844) 454-4218